dG. win 5 - AuE* lose 0

1) AuE* choose Domination Terminal

dG. win 200 - AuE* lose 180

We haven't played this map before, i think we did well playing as a team and communicating. We had members switching up the slayer roles consistently on top of big red, this helped because as soon as someone died someone was straight back on top controlling the flow of where AuE* had to go. dG. pretty much had B locked down for most of the game, The main fire fights were around Burger Town and Library, the flags kept going either at C and A. A problem i had with this is that once we capped C or A we then pushed up to much into there spawn, thus changing it and making them spawn on top of us.

2.) dG. choose HQ Skidrow

Well this is our map, we controlled AuE* from the start, we had great communication and just held our HQ's, it was good to see a few guys who were not use to competitive play this one and play it well.

3.) AuE* choose CTF invasion

We knew someone would eventually choose this map against us and we have been practicing for it. Some of the new guys to competitive didn't really know our tactics for the map, which allowed AuE* to get one up quite early. But i have to give it to our knew guys they ended up playing well in that first half, i think the half ended at dG. 2 - AuE* 1. For the second Half we brought in our regular players and we pumped the shit out of AuE*, we captured 3 flags straight away and then pretty much just had un-consensual sex with them for the rest of the game.

4.) dG. pick CTF Terminal

dG. win 4 - AuE* lose 2

Well aside from them getting our flag twice i think we played well, and i know the NO-Scope had a hard time listening to Zac , and Zac was getting frustrated. But No-scope played well, we have to realize that sometimes players need to act on there own when they think it is time to do something, No-scope got use around 3 flags i believe and 2 of them were from their own decision to move. So Zac your anger was right but sometimes we need to let our players make there own choice. NSoX and I worked well together, with NSoX defending the flag and myself as slayer on Big Red. I basically made it so AuE* had to go plane way and move straight into the way NSoX was defending, it was pretty much a massacre.

5.) AuE* pick Domination Rundown

dG. win 200 - AuE* lose 85

We know this map like the back of our hand, we don't do much tactics for it but we know how to hold our own. From the start Tom H, Zac and I pushed straight for B and got it pretty much straight away, NSoX and I then pretty much just patrolled B with our riot shields for a bit. Once AuE* started pushing hard for B, I then just jumped Next to B behind the car on A side of River. With just a wall to my back and a car to my front i was completely covered, ever push AuE* made was met with my shots from behind or one of our guys from C side of river. Zac communicated well this game and marshaled us into positions, we made sure not to push past the bridges into A side of map. When this occurred though and there spawn changed to our side, we would just reverse what we were doing and hold A and B.


dG. win 5 - AuE* lose 0

Overall: Boys i believe we played well this game, we totally annihilated them. AuE* have been around for awhile now and for us to beat them that badly says something. I also think that people need to understand that just because someone is not the leader your do not listen, Matt, Zac and I are the main Callers and Captains for all maps and modes so you must listen to us, if Zac says stay our side of bridges we fuckin do it because Zac is one our members who understand how to control the map and manipulate the other team. But do not disregard what other people say, if they are pushing up right and we need extra help there but you don't listen, we may lose and objective because of that. You tell the guys your with to hold out while you go help that right side. Good now you understand, GG dG.

MVP'S: DiiViiNE--KILL3R, DiiViiNE--SIL3NT, oSweeTz-, Freakz, iModz and NSoX.






Last edited by dG-_Silentz on Sat Oct 16, 2010 12:47 am; edited 1 time in total
They Chose Dom Terminal First and we won like 200-180, Then HQ Skidrow, Then CTF Invasion, Then CTF Terminal, then Dom Rundown
Ok thanks Matt I'll edit this one so it is like the others.
lol its one i in my name




Posts

: 168


Rep

: -200


Join date

: 2010-09-28






Posts

: 168


Rep

: -200


Join date

: 2010-09-28



Good job posting in an old topic >_>
_________________
You Better Recognise...
That i'm making chocolate pudding at 4am.
Hey, i'm just trying to be a free-range chicken!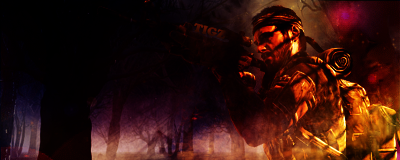 Thnx to Frew for the sig

Admin




Posts

: 348


Rep

: 70


Join date

: 2010-10-08


Age

: 24


Location

: Newcastle



Bumping old topics is not cool this is a warning.
_________________
Admin




Posts

: 402


Rep

: 2680


Join date

: 2010-09-28


Age

: 24


Location

: Brisbane




---
Permissions in this forum:
You
cannot
reply to topics in this forum